HBVC Football Team Match Report 12/01/2023
HBVC Football Team Match Report 12/01/2023
13 January 2023 (by Wendy Lamb (admin))
Match Report and results from the HBVC Football Team's match against Walsall College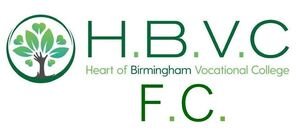 It was a great performance today from HBVC in their game against their friends and AOC national champions, Walsall College.
The 0-5 scoreline flatters Walsall. Even the Walsall's coaches acknowledged how much the HBVC team had improved.
Well done to all involved in the team. We look forward to a full squad coaching session next week in preparation for the Birmingham FA SEND League match against Dudley College on the 26th February.
Share this: