Current Learner Stories
"Before I started at HBVC in September 2020, the reason I decided to join HBVC college because I wanted to gain knowledge of independent living skills that I could put to use in the future and build an understanding about full time employment.
In the first year when I started, I was based at HBVC at Bromford and now I am at Redditch doing Sports and Education with David which is my tutor. We learn a number of topics such as Employment and Community Inclusion, but I really enjoy the sports part of the course. We learn about the human body and healthy eating, and this has helped me get into the college football team. I also work as a kit person on a Wednesday for the Redditch United academy teams and I'm hoping this will lead to work with the first team. I have now used the washing machine independently which was a great achievement.
I really enjoy the trips that we go on, working with my peers for activities such as shopping and accessing public transport. I love my time at the college, completing work and building professional and personal friendships."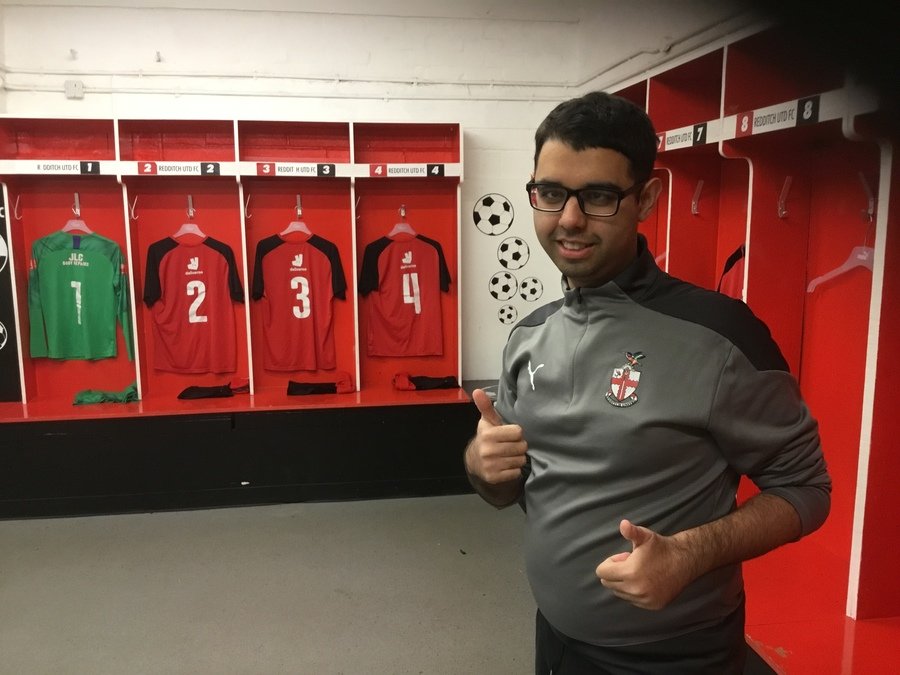 Before I started at HBVC in September 2018, I wasn't expecting my time here not to go very well, I even thought I was going to leave after week 2! Now I am still here! With help from Ollie (Employment Tutor) Anita and Amara (Learning Coaches) and Mandy + Rob (Pastoral Coaches), in fact all the staff at this college have been amazing. They even supported me after leaving school 1 week before my planned date and after losing 2 grandparents in the space of 3 months, plus with some familiar faces from some of my past schools.
Everyone at HBVC have been and still are amazing. They are very understanding to each individual and are still helping us ready for the future. An example of this is being out and about more and getting even more steps with college, better than when I was at school.
Keep it up everyone ☺
Zubair has a Supported Internship at PDSA in Shirley for two days a week. PDSA have given Zubair the sole responsibility for completing a Visual Merchandising Checklist in the shop. This includes checking that all clothes, bric-a-brac and CD's/DVD's are in a sale able condition, all have price and date tags that are legible, garments are zipped and buttoned up and have correct size cubes , bric-a-brac is displayed in ranges and has no sharp edges and that DVD's are rotated according to date label. He has worked towards and achieved independence in this and as a result PDSA have offered him a position with them when his Supported Internship finishes. He has also recently been given the Children's department to be responsible for which includes stock replenishment, date and price labeling and displays of stock.
Zubair said "I really enjoy working independently now and I am very happy about the job"
Sarah-Jane, the manager said "Zubair has really come on while he has been with us and is very good at spotting when things are out of place or don't look right, he gets the shop looking really nice for our customers and he is always happy to help"